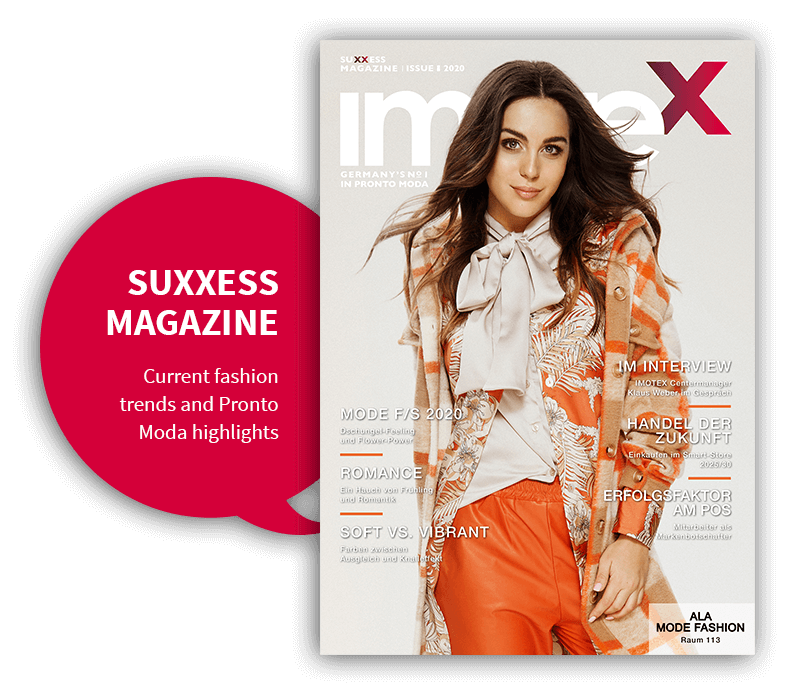 All around fresh green and flowers in the most beautiful colours. It's the same with us at IMOTEX. The new spring/summer fashion has found its way into the showrooms. Discover bright colours and outfits inspired by flora and fauna that are simply fun and good humour.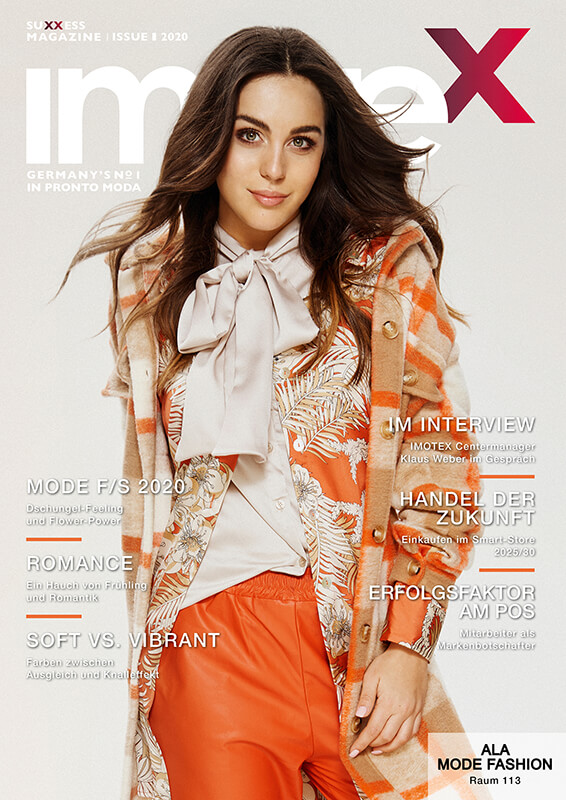 SUXXESS MAGAZINE
I 2020
Wild, colourful and with exotic patterns the fashion shows itself in the coming spring/summer. The opposite pole is formed by clean looks with reduced colours and shapes.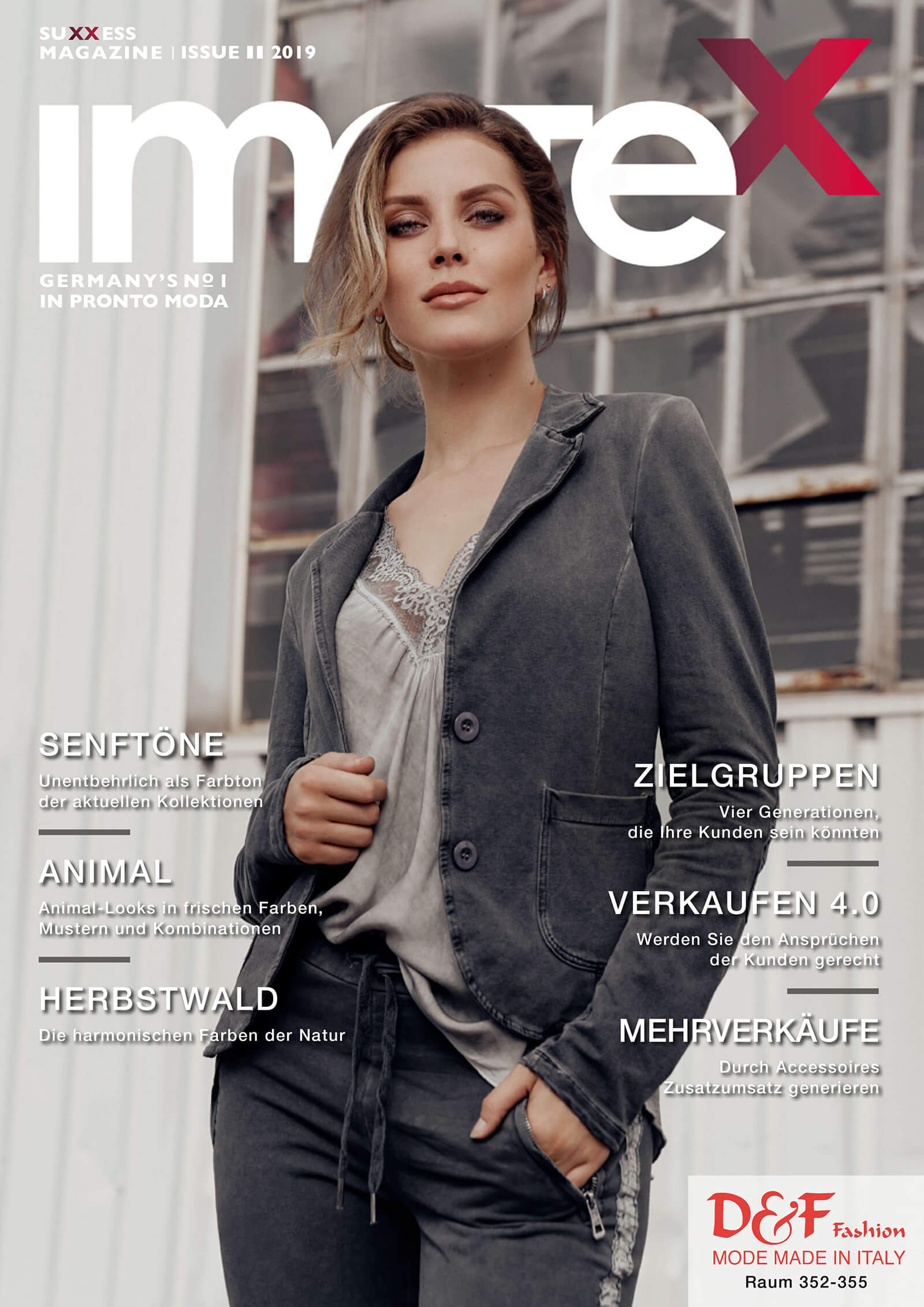 SUXXESS MAGAZINE
II 2019
The next HW 2019/20 focuses on expressive fashion. Impulses are set above all by animal looks in the most diverse implementations, bright mustard tones and strong autumn colours. The expressive play with oversize, layering and an uninhibited style mix make the fashionable appearance perfect.
The SUXXESS MAGAZINE has the highest circulation in the textile specialist trade in Germany. 2 x a year we present you current fashion trends and expert knowledge on relevant retail topics for your daily business.
If you would like to find out more about the IMOTEX and our current brands and collections, you can request our SUXXESS MAGAZINE free of charge here.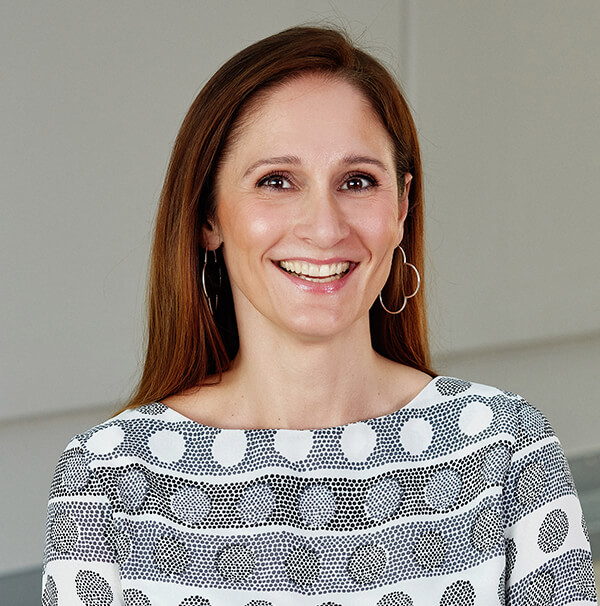 Fatima Kelecija
Offline Marketing / SUXXESS MAGAZINE