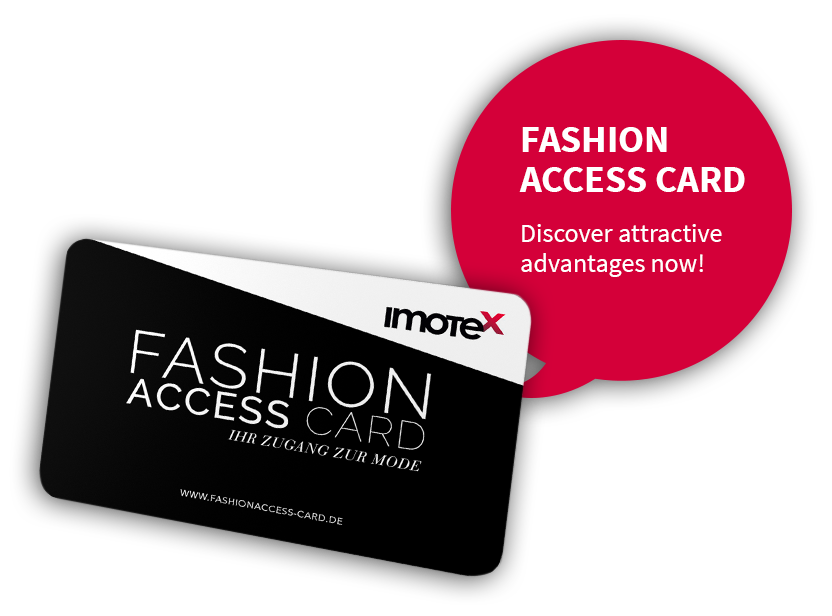 Your access authorization to IMOTEX with Shopping-Parkflat
The FASHION ACCESS CARD is the access card for the fashion centres IMOTEX and EUROMODA in Neuss. It serves as legitimation for the purchase and enables you to park free of charge in IMOTEX.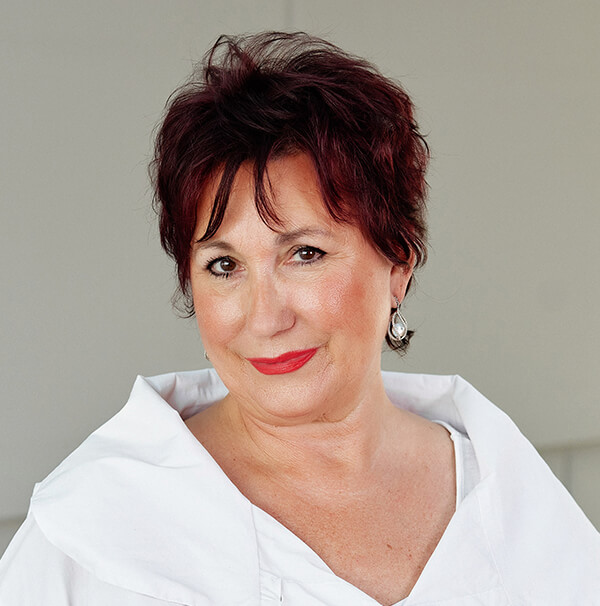 Marion Biermann
Customer information / FASHION ACCESS CARD
2 years validity
at a reasonable price of only 24,90€ (plus 16% VAT)
Simple registration
only essential information about your company is collected (1)
Quick application
Make your request online or fill it in directly at the Fashion Center reception (1st floor).
Free parking
directly at the IMOTEX fashion centre in Neuss
Many discounts
among others in nearby hotels
(1) For the registration we need one of the following information: Business registration and VAT ID ortax numberorexcerpt from the commercial register and VAT IDortravel trade plus stand receipts. Current purchase invoices showing customary commercial quantities.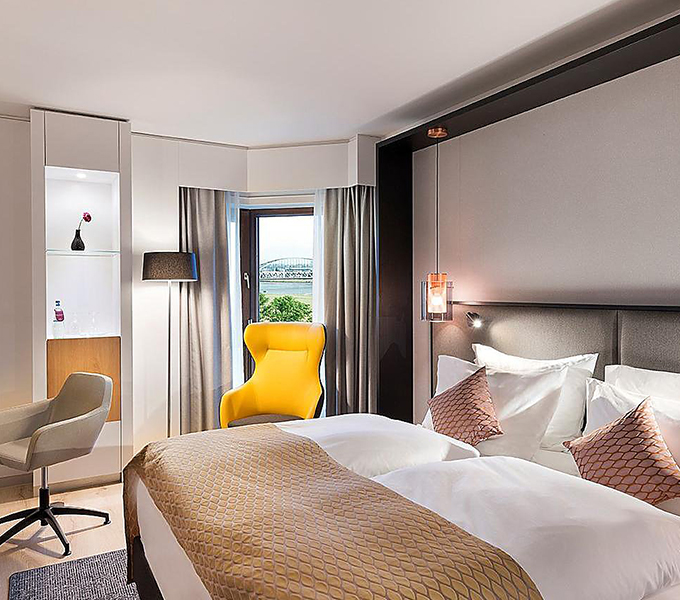 CROWNE PLAZA
10% discount on your hotel booking
Stay overnight directly at IMOTEX – in the Crowne Plaza in Düsseldorf – Neuss.
With the FASHION ACCESS CARD you get a 10% discount when booking at Crowne Plaza.